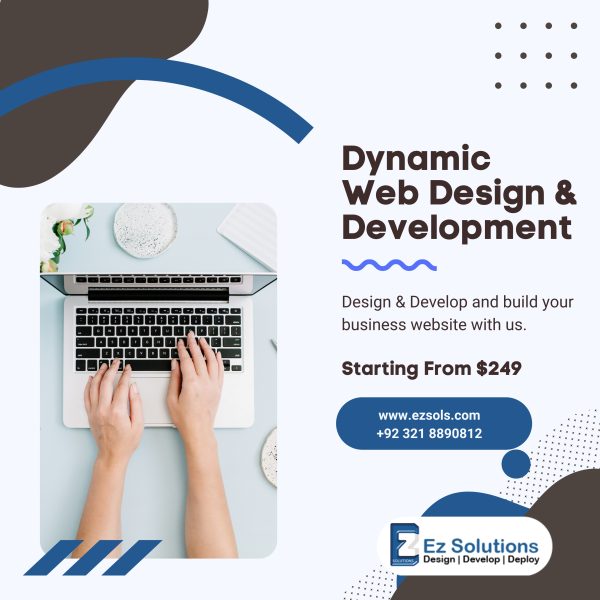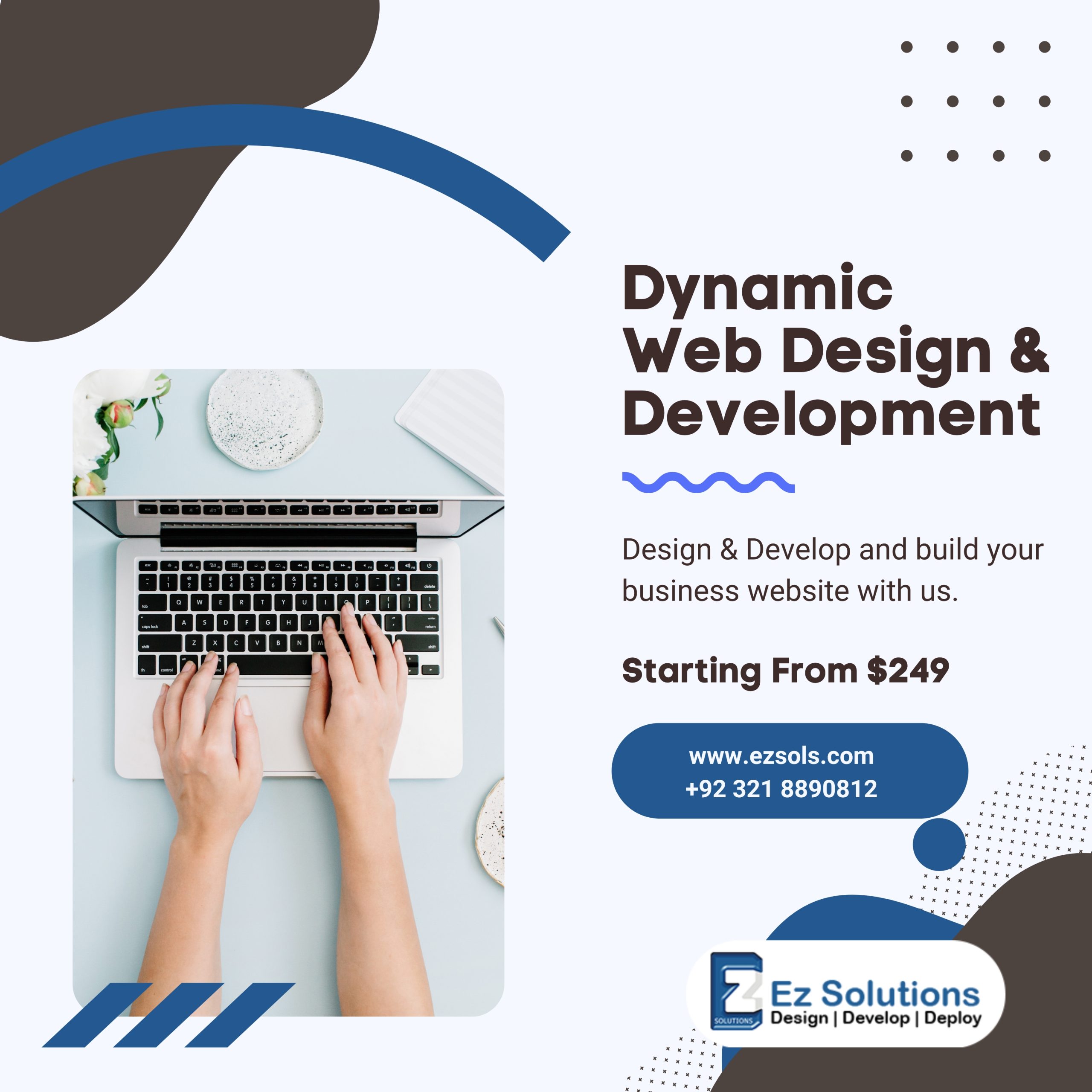 Smart Dynamic Website Solution
₨101,382
In this solution, we offer:
Domain & Hosting (3GB Shared) for 1 Year
Logo and Website Art Work
Complete Dynamic Website Design & Development
3 Months Free Support and Maintenance
Categories: Deployment, Design, Development, Support and Maintenance
Tags: Content Management Systems (CMS), Conversion Optimization, Cross-browser Compatibility, Custom Web Development, Dynamic Content Generation, Dynamic Websites, Interactive Forms, Interactive Web Design, Mobile-friendly Design, Ongoing Support, Performance Optimization, Personalized User Experience, Responsive Web Design, Scalable Websites, User Engagement, User Login Systems, User-friendly Navigation, Website Maintenance
Compare
Description
Welcome to our dynamic website designing and development services, where we bring your online presence to life with engaging, interactive, and personalized websites. Our team of skilled designers and developers are experts in crafting dynamic websites that not only captivate your audience but also adapt to their needs in real-time.
With our dynamic website solutions, you can bid farewell to static and outdated web pages. Our websites are dynamic in nature, meaning they are built to respond and adapt to user interactions, providing a seamless and engaging browsing experience. Whether it's a blog, an e-commerce platform, or a corporate website, we ensure that every page is visually appealing, functional, and optimized for performance across different devices.
Our design process begins with understanding your unique goals, target audience, and brand identity. We then create custom designs that reflect your vision and incorporate intuitive navigation, eye-catching visuals, and clear calls-to-action. Our websites are not just aesthetically pleasing; they are strategically designed to drive conversions, increase user engagement, and enhance your online presence.
Behind the scenes, our expert developers work diligently to bring your design to life. Using the latest technologies and coding languages, we build robust and scalable websites that are easily manageable and expandable as your business grows. Our dynamic websites are powered by content management systems (CMS), enabling you to update and modify your website's content effortlessly, without any technical knowledge.
One of the key advantages of dynamic websites is the ability to personalize the user experience. We integrate advanced features such as user login systems, personalized recommendations, interactive forms, and dynamic content generation based on user preferences. This level of personalization ensures that your visitors feel connected, engaged, and more likely to convert into loyal customers.
Our commitment to quality goes beyond the development phase. We conduct thorough testing to ensure that your dynamic website performs flawlessly across multiple browsers, devices, and screen sizes. We also provide ongoing support and maintenance, keeping your website up-to-date, secure, and optimized for optimal performance.
Stay ahead of the competition with our dynamic website design and development services. Let us transform your online presence into a dynamic, interactive, and user-centric platform that truly represents your brand and engages your audience. Contact us today to unlock the full potential of dynamic web experiences!
---
Only logged in customers who have purchased this product may leave a review.